Silver 14 Air Conditioner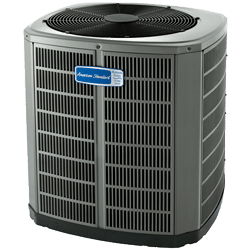 Silver 14 Air Conditioner Highlights
By surpassing government efficiency standards, you can save up to 43 percent on your cooling energy usage while reducing greenhouse gas emissions* with this central air conditioning unit.
This central air system's design is an economical option for efficient and reliable cooling.
Cools with an environmentally friendly refrigerant that is ozone-safe.
This A/C unit's rust-resistant coating, screws and basepan protect your system from the elements.