Silver 16 Low Profile Air Conditioner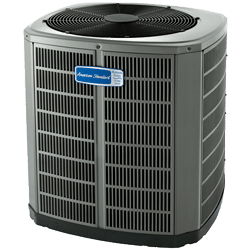 Silver 16 Low Profile Air Conditioner Highlights
Built for zero lot line applications and other space constrained areas, such as condos or under decks.
Surpasses government efficiency standards, helping you save up to 50 percent on your cooling energy usage while reducing greenhouse gas emissions.*
Install this as part of a complete system and you may meet the efficiency requirements for a federal energy tax credit.**
Keep operating noise to a minimum, even on the hottest days, with this air conditioner system.
Our home air conditioning systems cool with an environmentally friendly refrigerant that is ozone-safe.